Madame Tussauds London
The world-famous Madame Tussauds is so much more than a wax museum. There are no ropes! You can touch the figures, take your photo with your biggest celebrity crush and enjoy the many different interactive exhibitions such as Spirit of London Taxi Ride and the Star Wars Experience.
Highlights:
- Save up to 35% on your entrance to Madame Tussauds
- Skip the line with pre-booked tickets*
- Enjoy open tickets - valid 1 month
- Try the Spirit of London Taxi Ride & travel back in time
- Enjoy the Marvel Super Heroes 4D Cinema
- Explore the interactive Star Wars Experience
- Get a 10% discount voucher for Madame Tussauds shop
Save up to 35% on your entry tickets!
Right now you can save up to 35% on your entrance tickets to Madame Tussauds.
The offer is valid until March 23, 2018. Tickets must be used by this date.
Visit Madame Tussauds in London
Meet the British royal family, including Queen Elizabeth, Prince William, and Dutchess Kate, hang out with the Beckhams, test your sports skills against some of your favorite athletes or become a superhero recruiter.
There's something new every month!
The Star Wars Experience
Created in close collaboration with Disney and Lucasfilm, Star Wars™ at Madame Tussauds is a unique, immersive experience starring extraordinarily life-like wax figures of the favorite heroes and villains of Star Wars Episodes I-VI.
The figures will appear in authentic walk-in sets inspired by key scenes from the movies. Dynamic special effects will add to the immersion, as you step right into, and star in, some of the most iconic moments in film history.
You get FREE access to the Star Wars Experience when you book your tickets with us!
What ticket categories are available?
Adult: From age 16
Children: From age 3-15, children under age 3 are free with a paying adult. Children's tickets can only be purchased with adult tickets. Senior: From age 60
Family Ticket: Two kinds of family tickets are available
2 adults + 2 children or 1 adult + 3 children
Family tickets are available for max. 4 people, and never the combination 3 adults and 1 child.
(Please note that 'Family Tickets' is not included in our special offer for 2017.)
How does it work?
When you book your tickets choose the date you arrive in London as 'Valid from' date, as the tickets you buy here is valid 1 month from the 'Valid from'-date you choose. The choose the number of tickets and click on 'search'. Then you choose the number of adult or children's tickets you need. Hereafter you can search for and book tickets to other attractions or transport.
How do I get my tickets?
Shortly after your booking is complete you will receive your e-ticket per email. Please print it out and bring it with you to door 2 at Madame Tussauds London.
Who is it suitable for?
Madame Tussauds London is fun for all ages and something everyone can enjoy.
How do I get my 10% discount voucher?
On your e-ticket there is a link to your exclusive 10% discount voucher for Madame Tussauds souvenir shop. Just print the discount voucher and present it to the cashier at Madame Tussauds souvenir shop to redeem your 10% discount.
Important information:
- *This ticket gives you access to a special entrance for pre-booked tickets, which are usually shorter queue than the regular box office.
- During high season, especially fall vacation, spring break and other school and public holidays and midday between 12 PM and 3 PM, longer queues may occur.
- The discount is compared to the price at the door.
Very Good
4.0
7 customer reviews
well worth the visit!
We enjoyed our visit to Madame Tussauds London. It was better than we expected and good value. Only downside was the queing which we thought would be quicker given that we booked and paid in advance.
Experience
Recommend to go for a brilliant experience
Madame Tussauds
Not LondonTickets.ie fault but the queues were too long to get in.
Great but extremely busy
A super excursion, plenty to see but a bit overcrowded (hard to manage I know)!
Madame Tussauds
The attraction was great especially liked the Star Wars bit. The only slight thing in the Star Wars section was the jet of air was right by my ear and was really strong which meant I had to lean forward to avoid it going in to my ear. Apart from that it was great. Thanks
Great Visit
Def well worth the visit when in the great city of London. Had pre booked our tickets-still had to queue but it moved along quick enough. Really enjoyed
Well worth a look!!!
We loved Madame Tussauds, and the 4d show at the end really made the visit for us, well worth the money and the visit.....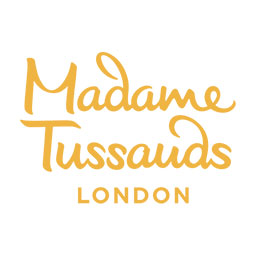 Info
Madame Tussauds London
Address
Madame Tussauds,
Marylebone Road,
London, NW1 5LR.

Business hours
Mon-Fri: 10 AM. Last admission: 4 PM
Sat-Sun: 9 AM. Last admission: 5 PM
Underground
Baker Street Station - Bakerloo, Circle, Jubilee, Metropolitan, Hammersmith, City Line
Bus lines
13, 18, 27, 30, 74, 82, 113, 139, 274.