Tickets to attractions and transportations in London
Welcome to LondonTickets.ie, where you can buy tickets to attractions or for transport in and around London – all before you leave Ireland. Easily buy transfer tickets between Central London and the three London Airports; Stansted, Gatwick and Heathrow. Skip the long lines of people queuing for attractions like Madame Tussauds, the London Eye, the London Dungeon, the Tower of London, & St. Paul's Cathedral. Get your tickets here at great prices, before you leave Ireland and have more time to enjoy all of the fun and excitement that London has to offer. ... read more

LondonMusicals.ie is the perfect place to easily and quickly book tickets to the world's best musicals in London's magical West End. As with all Ticmate products, tickets come direct to your inbox!

Welcome to LondonFootballInternational.com, the site for You that wants tickets to football in London. With teams like Chelsea FC, Fulham FC, West Ham United, Millwall FC, Charlton or QPR.
Satisfied customers
Fabian - excellent customer service
"One of the best customer services agents I have dealt with was Fabian from Londontickets.ie. ..."

(22)

Kate
TUE, 05 JUN 2018

View all
English helpdesk

+353 1 526 24 64
Need help with your booking?
We will gladly answer your
questions.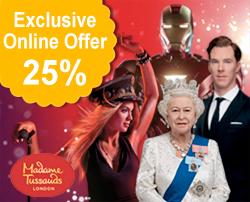 Read more & book

London Offers
Experience the best of London!
Choose your discount package and save up to 50%

Read more & book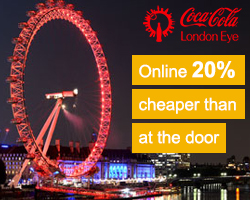 Read more & book