Ticmate Charity
Is it possible to run a business that makes money while helping to make the world a little better? We believe so. Therefore we have started Ticmate Charity.
On Ticmate passionate we are committed to enriching people's lives through information and access to international events. We want to promote a socially responsible company that creates value for our customers, employees, suppliers and shareholders. But we also want to take social responsibility and work towards a warmer and better world - so we donate annually parts of our profits to charity:
Since the year 2009 we have donated 2 373 500 SEK to charity.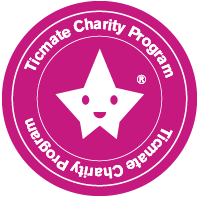 Doctors Without Borders
MSF is a medical humanitarian organization that saves lives and relieves distress where it is needed most. They assist people affected by crises, wars and natural disasters regardless of politics, religion or ethnicity.
We at Ticmate support them in their work and since 2011 we have donated a total of 2.123.686 SEK::

Between 2015 and 2018, we donated 1.040.000 SEK to Doctors without Borders' work to help refugees around the world.

In 2014, we donated 450.000 SEK to the fight against Ebola and to help to the catastrophe in the Central African Republic.

In 2013, we donated 200.000 SEK to Doctors Without Borders' humanitarian work in Syria.

In 2011 and 2012, we donated 363.500 SEK, hereof 70,186 SEK went to MSF.

"On behalf of MSF I would like to thank you all at Ticmate for your hard work which resulted in a generous gift to our work with Ebola and our projects the Central African Republic. We are really impressed by and thankful for your commitment to our organisation and the work we do."
-Katharina Ervanius, from 'Doctors Without Borders'

Learn how Doctors Without Borders work here.